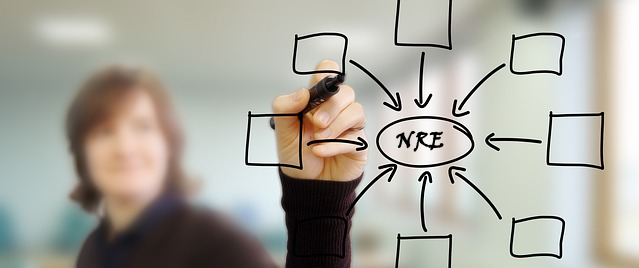 NRE what do they result from and can they be optimised?
3 February 2022
When ordering electronics manufacturing services you will certainly encounter the issue of NRE (Non Recurring Engineering). In this article we will answer what is included in the NRE and why the EMS provider expects the ordering party to cover them. We will also advise on how to optimise NRE so that they are as little burdensome as possible.
By definition, NRE is a fee that refers to each and every step unique to your project that an EMS partner must take to prepare for the production of your device.
It is not a recurring fee, but a one-time fee that is only charged when a new project is launched (or in some cases when lifting a revision of a product).
NRE includes:
Solder stencil design and fabrication efforts;
Programming of SMT machines, selective soldering units, automatic optical inspection equipment, other equipment involved in the process;
Development of SMT oven soldering profile;
Preparation of PCB production documentation;
Design and execution of dedicated testers or software test procedures;
Preparation of any dedicated fixtures and tools used in the process;
All costs related to the preparation of production documentation.
Each of the above activities is dedicated to your project and therefore cannot be used in the production of other devices. Consequently, the costs of these works and tools need to be covered by the ordering party. In most cases, these costs are charged once in the life cycle of the product. The exception to this may be products produced on a large scale, where tooling or fixtures may be worn out.
When a new product revision is created, there may or may not be a need to cover NRE costs – it depends on the complexity of the changes and specific contractual arrangements.
Unfortunately, an EMS partner cannot avoid NRE costs in contract electronics manufacturing.
Moreover, in case of new device introduction into production, if it turns out that the design contains errors or is not optimised, making corrections only at the production stage increases NRE costs because of the necessary retooling (e.g. in the area of board documentation or soldering stencil).
It is possible to reduce the risk of mistakes and consequently NRE by cooperation between the customer and the EMS provider from the very beginning of the project. The EMS partner's engineers will have the opportunity to verify the documentation and identify potential errors, which will lead to development of optimised ways of solving them before launching the production and avoiding bearing additional costs.
Do you want to give feedback to the author?
If you want to find out how much the NREs are for your specific project please contact us. We guarantee confidentiality >>