Range of design services

Technical implementation of the project

Following the stages of the service indicated in the guideline document, we create block and conceptual diagrams. At the beginning of the project, we estimate the unit cost of the manufactured device. Once such an estimate is accepted by the customer, this is followed by the stage of creating detailed designs, schematics, PCB design, proof-of-concept devices, commissioning and thorough testing of prototypes, creation of embedded software and, in the case of IoT devices, also the necessary network/web/database software. In addition, if the device contains mechanical parts, we create the 3D design, visualisation and 3D printing of the mechanical components. Partial acceptance of the project can take place upon request.
We are also open to innovation
If a project contains innovative or unusual solutions, we declare the implementation of Proof of Concept methods at an early stage of the project. This allows us to verify, at low cost to the client, whether the project is feasible and what changes are required.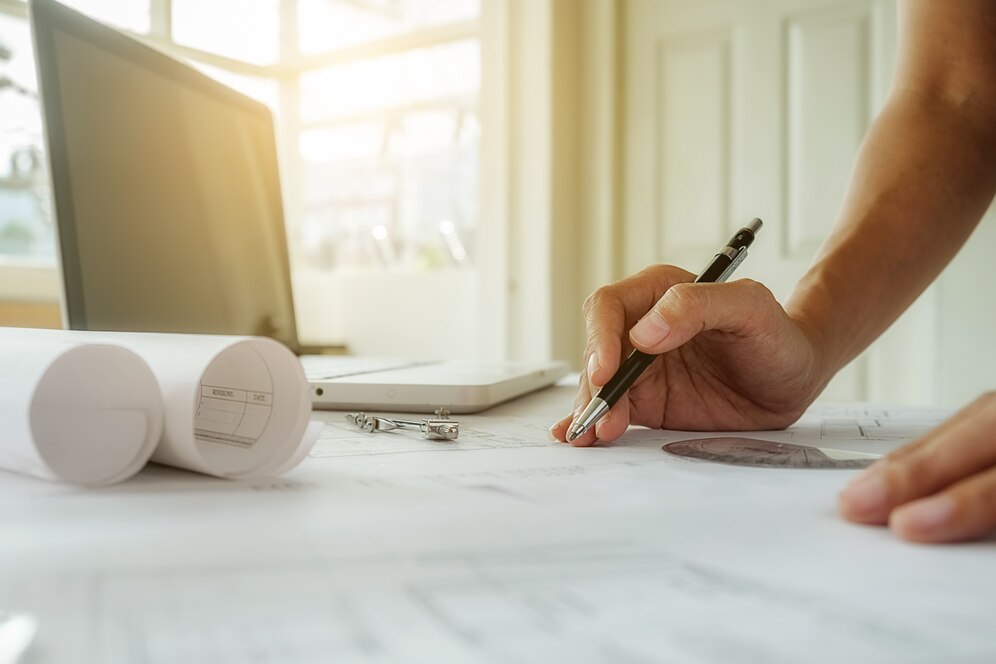 Cost optimisation programme and engineering support
As a reliable partner, we are aware that both high product quality and an attractive price are essential for our customers' market success. This is why our engineering team supports our EMS customers in the development of new product versions.
When managing the entire production process, we are constantly looking for cost-cutting methods that do not compromise product quality in the slightest. By reviewing purchasing conditions, logistics methods and analysing the technological process, we identify areas where there is potential for savings and work to reduce the total cost to the customer.
The process of continuous improvement of production allows for regular reviews of manufacturing costs, which, with stable, regular cooperation, results in very tangible savings for our customers, and for us, it ensures growing revenues related to the attractiveness of our offer. Taking advantage of the full range of JM elektronik's services – from design to series production – allows us to develop a design that is ideally suited to both substantive and financial needs.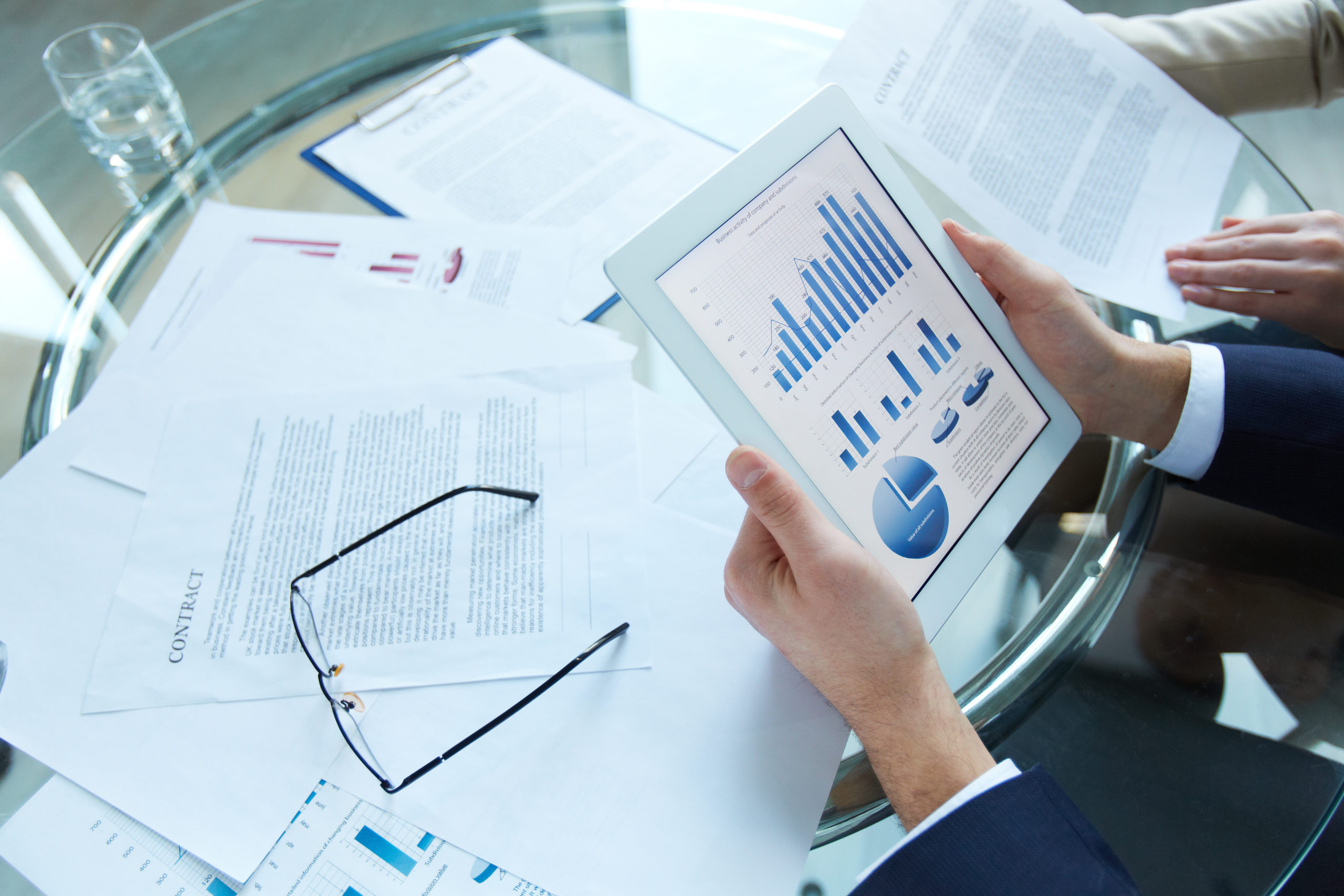 Information security is not an empty phrase for us
JM elektronik has an extremely strict data protection policy. We are aware that a customer's IP guarantees its advantage, so we must protect it as much as possible. Every single one of our employees has a signed non-disclosure agreement, and our investment in IT includes this aspect. The data protection principles adopted preclude any fragments of the project from falling into the wrong hands. When entrusting a project to us, you can be assured of our discretion, which we confirm with an appropriate NDA agreement.
If your project requires special precautions – we are ready to take them.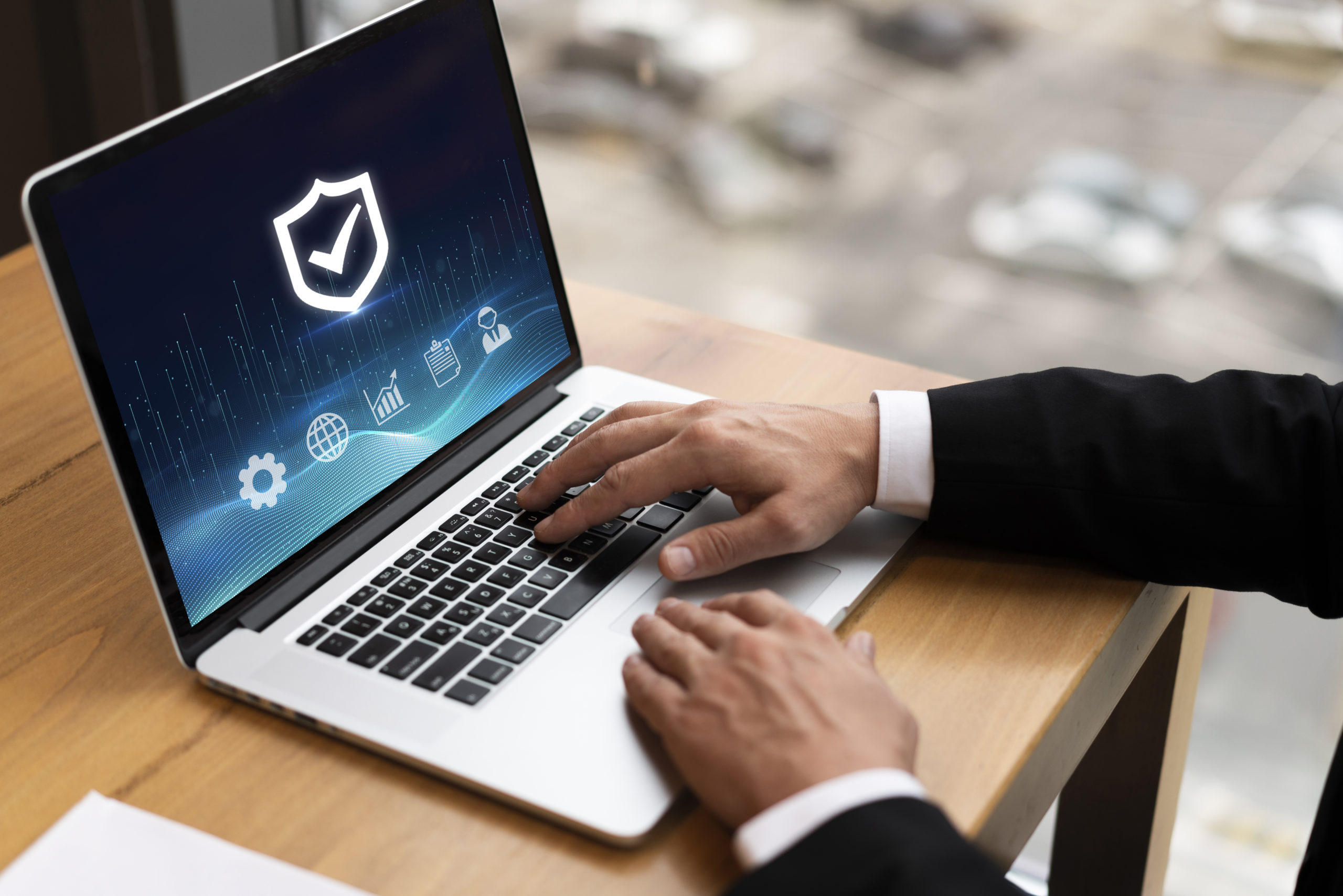 Tools
proprietary test and measurement equipment
PCB design software (Altium Designer)
mechanical design software (Solidworks)
software development tools in C/C++/C#, Python
in-house software for functional and ICT testing
our own resources for making fictional ICT testers
proprietary test machines and testing tools
cobot – as a tool to support testing
Service stages
1 stage
Signing of the NDA agreement.
2 stage
The entrepreneur presents his/her idea in any form: from a general description to a finished project plan with precisely defined requirements.
3 stage
JME creates a project guideline document. It describes the division of the project into stages and the acceptance conditions for each stage.
4 stage
Quotation of the project.
5 stage
Signing of the contract.
6 stage
Technical implementation of the project according to the stages in the guidance document.
7 stage
Integration of all parts of the project (electronics, mechanics, software). Construction and testing of the prototype.
8 stage
Acceptance of the project as agreed in the guidance document.
If you want to produce devices in series
9 stage
Quotation of manufacturing.
10 stage
Preparation of the technological process, equipment for ICT and or functional testing.
Get in touch now!
Case studies – 5 strong areas
IoT + sensors – for over 23 years!
Our engineers designed their first sensor 23 years ago, and since then there have been projects for: accelerometers, speedometers, protractors, material humidity and temperature meters. As the Internet of Things has grown, we have developed our expertise in this field, especially in wireless transmission using LTE/WiFi and low-power technologies, including in particular BLE, LoRaWAN, SigFox and ZigBee. It is worth noting that our project team has an excellent understanding of Power Solutions, in particular the design of switching and linear power supplies, alternatively the selection of off-the-shelf inverters, and in the case of power supplies based on secondary cells (batteries, rechargeable cells) or the design of BCM/PCM circuits, we know the relationship between the chemistry of the cell and the safe deformability of the cell. This is crucial for the design and subsequent success of the product in the market. We have direct contacts with manufacturers of cells or customised inductive components. We are familiar with the design considerations resulting from the use of diverse primary cell chemistries, (single use) not only lithium-ion, but also lithium-thionyl, lithium-iron or lithium-manganese, allowing years of operation on a single set of cells.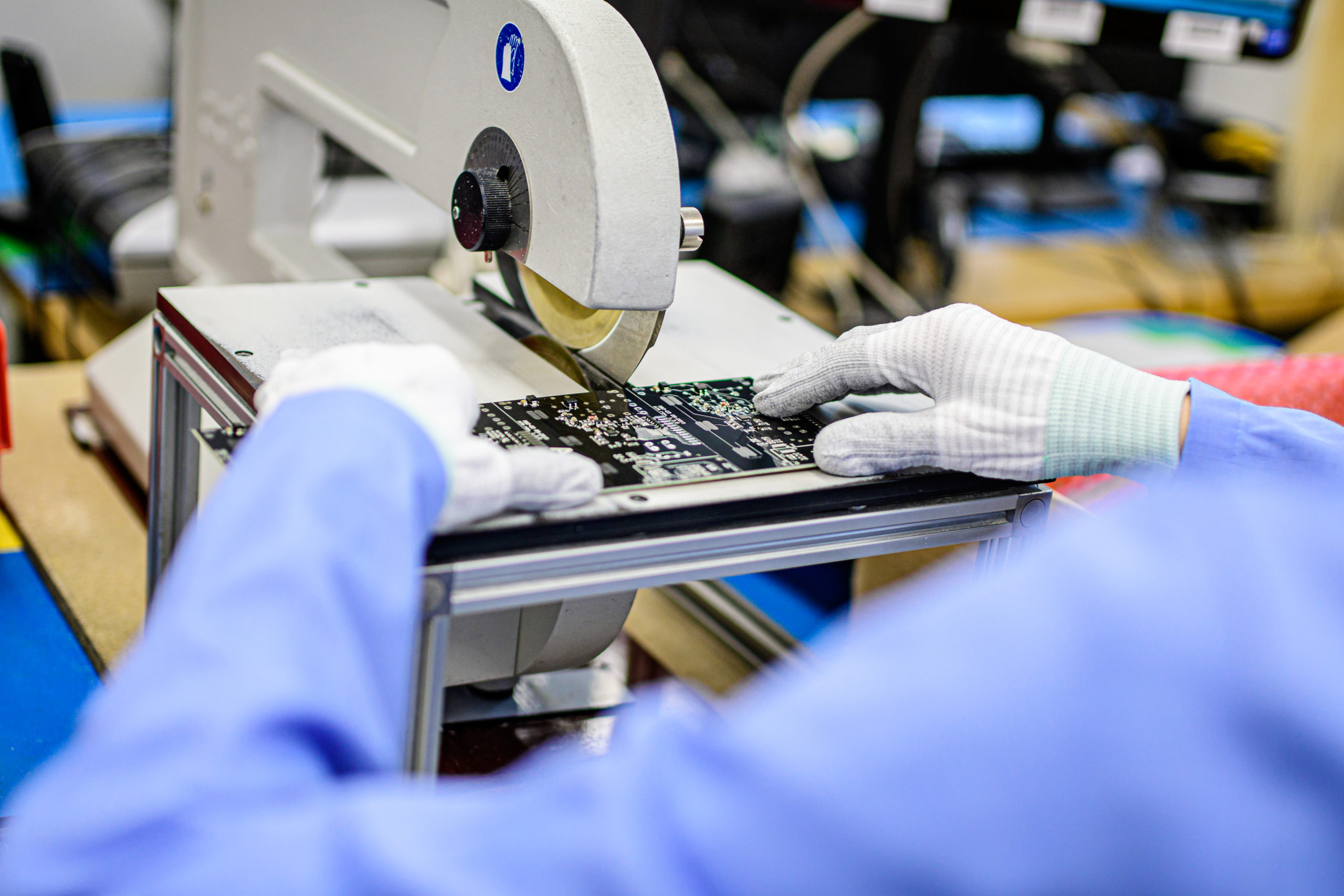 3 million miniature domestic appliances
The miniaturisation of household appliances on the one hand and their increased saturation with electronics on the other has brought a whole new class of appliances to the market. Miniature household appliances must be as durable as their large-scale counterparts, be attractively priced and offer that unique, eye-catching something that classic kitchen utensils do not have. An egg timer, a milk frother, an electric kettle, a smart blender, a wireless oven thermometer, water-filtering jugs to make working in the kitchen easier, are therefore increasingly gaining buyers. The challenge with this type of design is the energy-saving aspect, as they are mostly mobile, cell-powered devices. Another difficulty to overcome is the elimination of human health risks due to frequent contact with food and the high toxicity of electrolytes from the cells. The commercial success of the product must also be assumed from the start of the project, so that quality control aspects or the elimination of assembly errors are taken into account at the design stage. Production cost is also important, which for the same application and the same scheme can be extremely different if one does not know the considerations of electronics assembly technology. Miniature household appliances, designed by our engineers, have been produced in excess of 3 million units.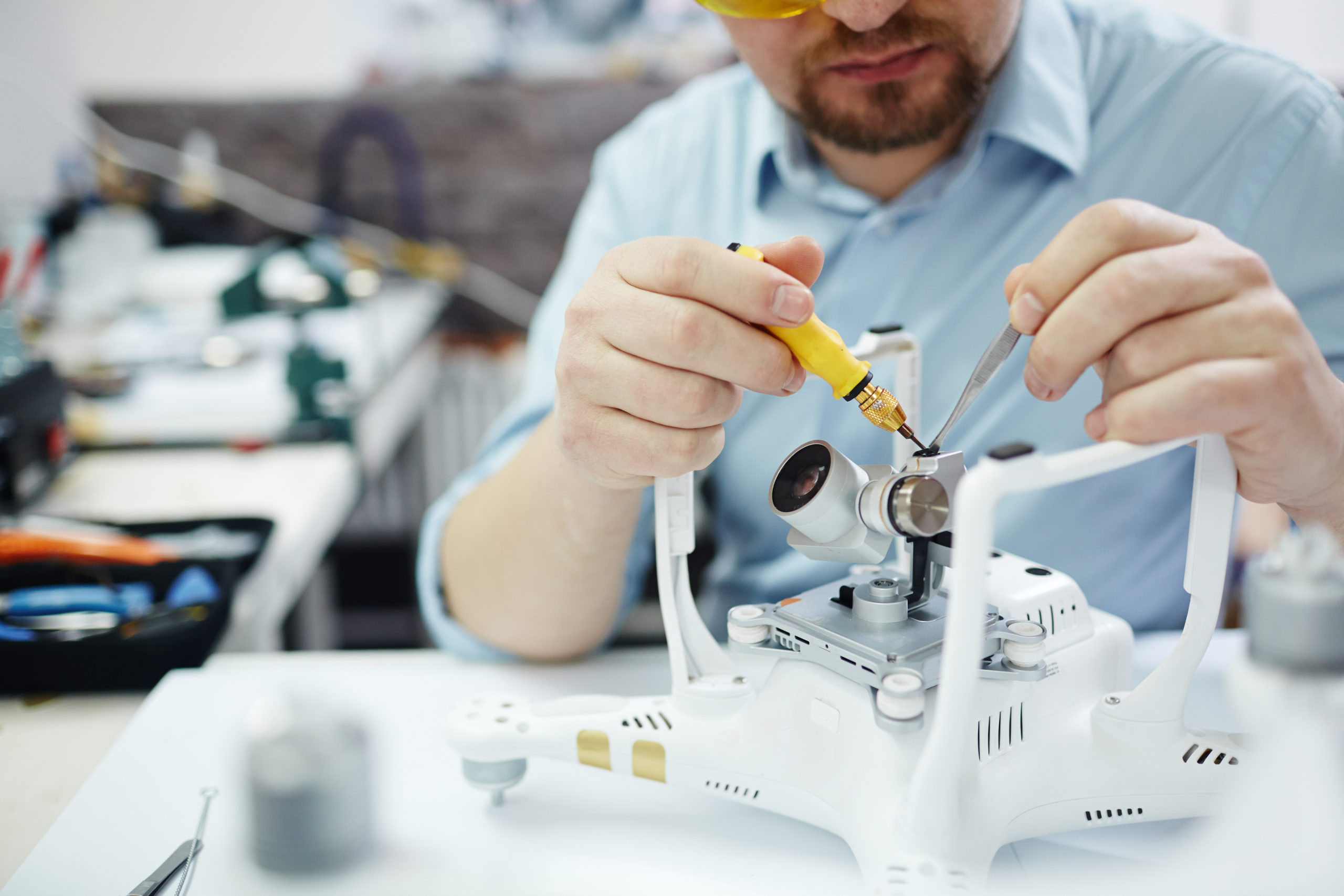 Control and measuring equipment
We have designed measuring devices for a multitude of applications. Our portfolio of course includes standard devices measuring voltage, current, time, temperature, humidity, distance, weight, light and many others. What sets us apart, however, is our ability to design a fully customised device. In the past, we have enabled our customers to measure: deflection or vibration of the viaduct structure, the sway of a building, the degree to which the air filter is full/dirty, the concentration of gases in a room. We have recorded the path of a moving vehicle or object, and even calculated the sun's position point based on GPS data alone – and for our customers we could even measure the number of needles in a haystack.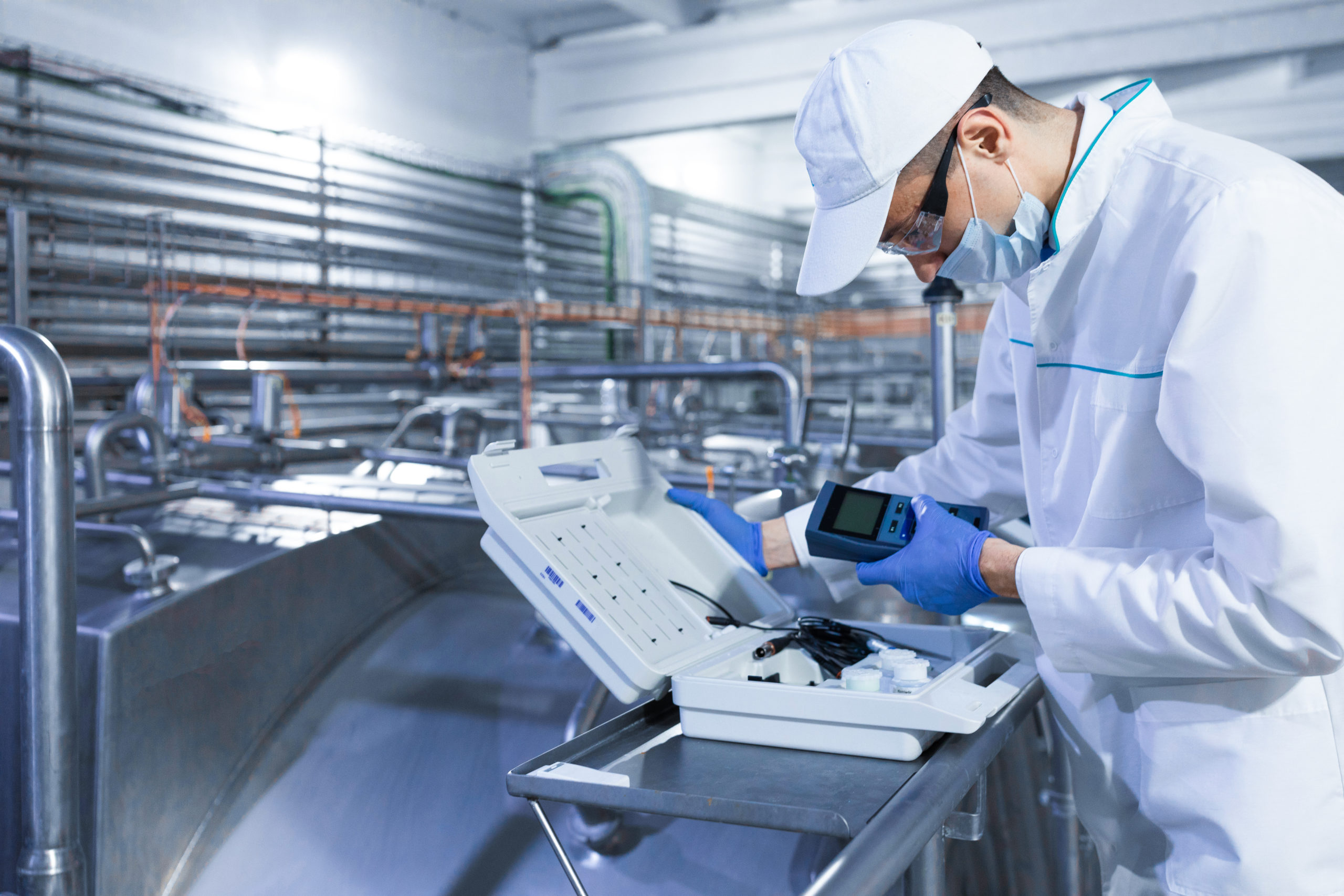 User control panels
Our design team has developed dozens of types of customised displays, including versions integrated with touchpads, and designed control panels with displays enhanced with function keys. The design took into account aspects of user comfort and durability over many years of operation.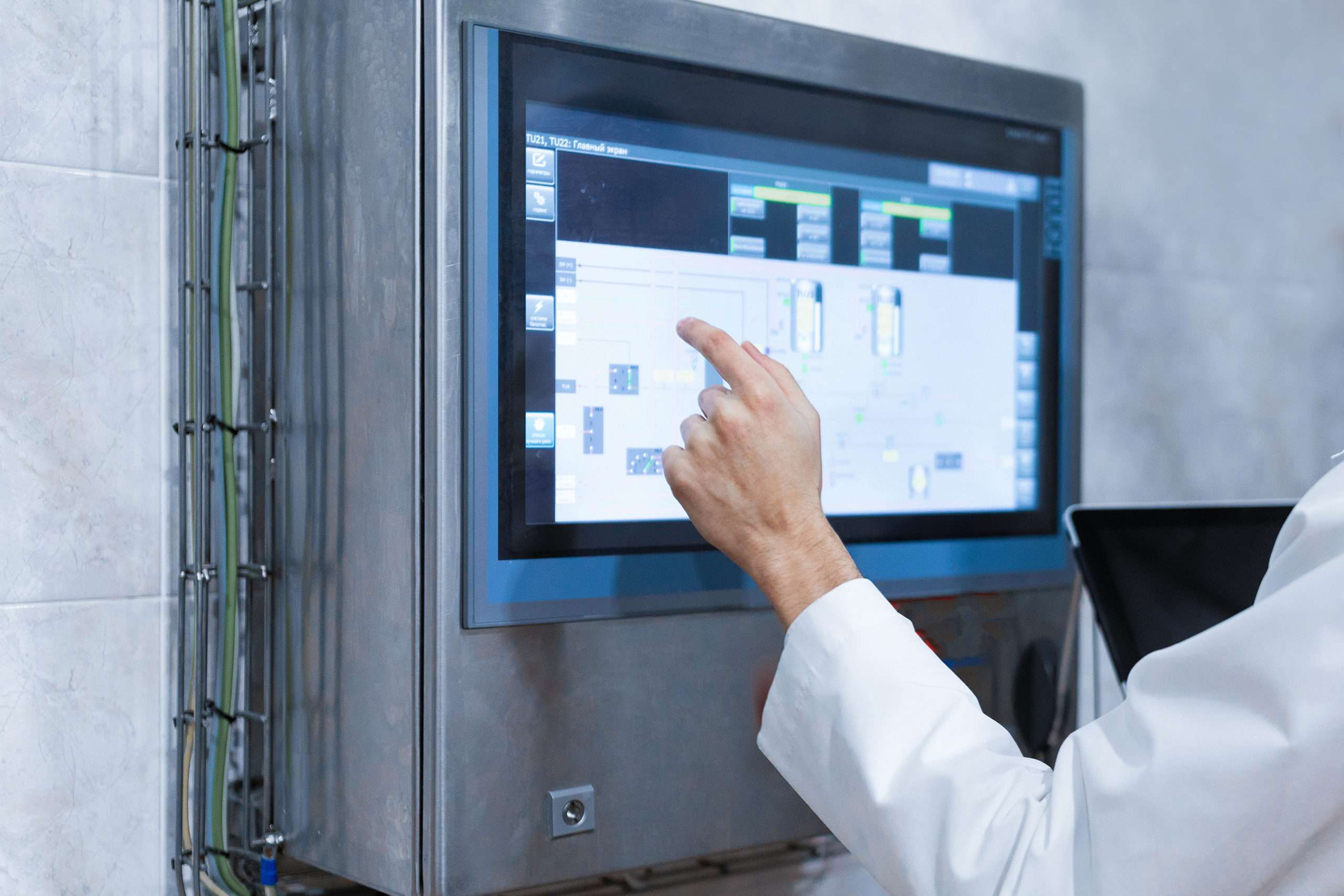 Automatic testing machines
We have many years of experience in building automatic testing machines for ICT/FCT functionality, using a range of technologies, developing dedicated software, making mechanical and pneumatic controls and integrating them into the production line. The total number of modules tested has exceeded 4.5 million units. We also design tests of equipment supplied to us, using COBOTA, where we test the performance of keypads, vending machine panels, etc. thousands of times in a single cycle as part of repetitive activities. We have performed more than 4.5 million tests with our original testing machines.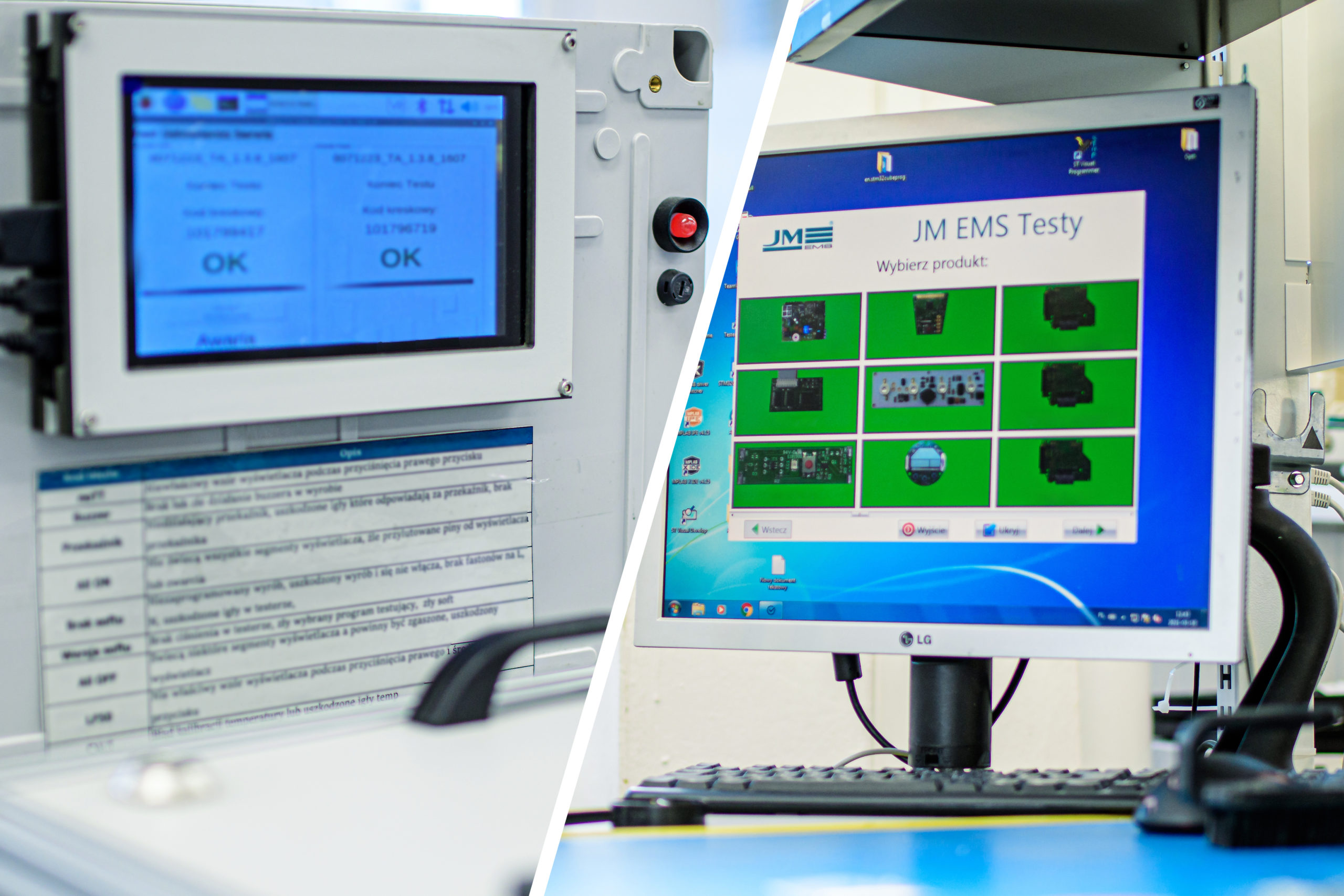 If the only constant is frequent product change – our support will take care of the chaos
The COVID-19 pandemic was to blame. Supply chains were broken. Lack of component availability requires frequent ECO (Engineering Change Order) changes. The search for and use of replacements requires in some cases even an urgent redesign of the circuitry on the PCB, but can also affect technological changes. When, on the other hand, we return to the components originally available, it is necessary to return to previous versions in an orderly manner. Getting product versions under control is a significant challenge. Our Engineering Support will help you get the chaos under control. You can find out more about ECO at the following link>>
The COVID-19 pandemic has disrupted predictable business. Customers have changed their product preferences and buying habits. Today, we see perturbations across the European economy in the form of inflation and economic slowdown. In such a situation, companies have to react rapidly to changes by introducing new functionality into electronic products or seeking savings by simplifying designs. Managers are faced with the prospect that their own design resources are insufficient. It is then worth taking advantage of JM elektronik's engineering and design support to allocate your own design resources to the most important work.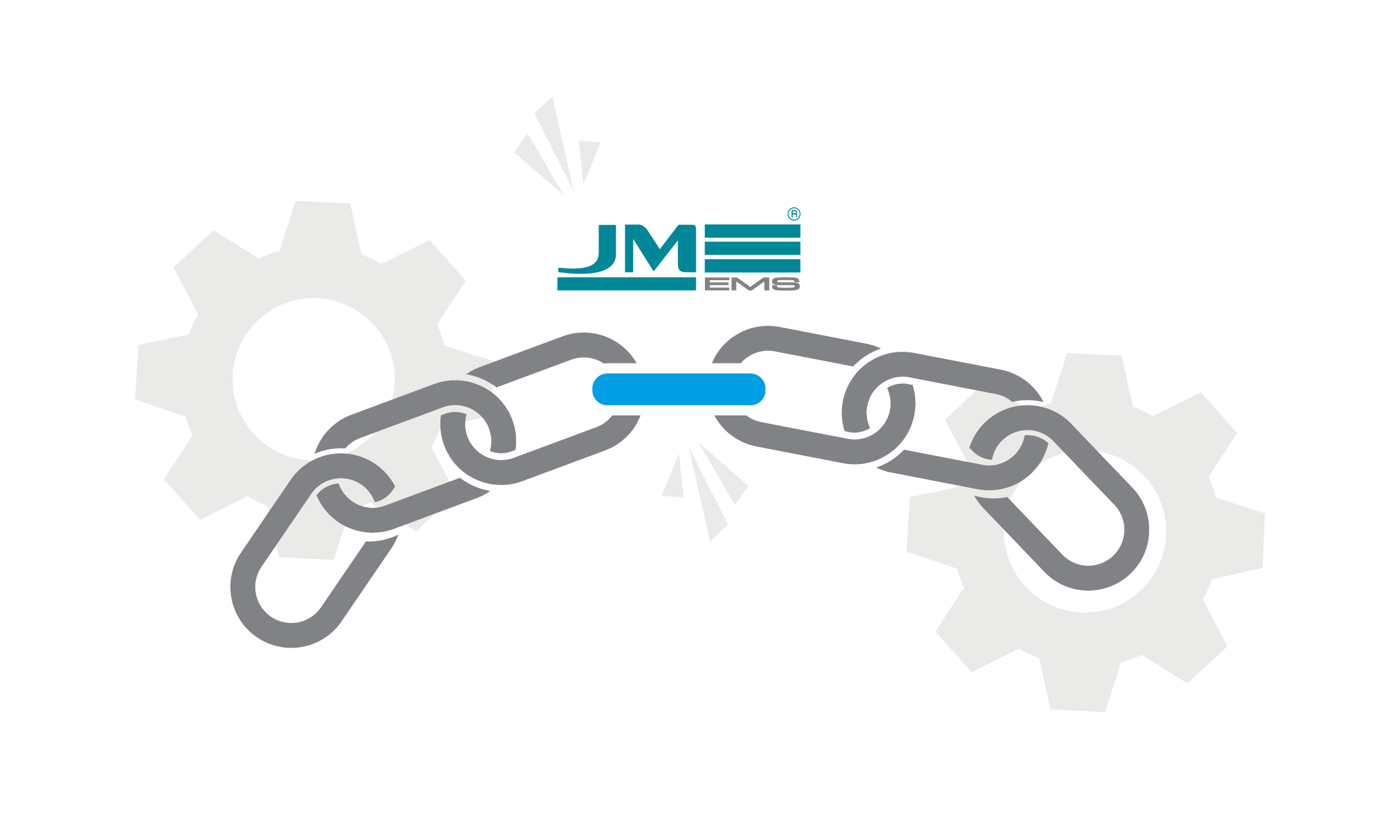 You know what you want, you need to make a quick decision, perhaps you are moving production from the Far East
You already know that the solution to your problems is to make the design work more efficient. You have come to the conclusion that you need to look for new external support. The reasons why you change design office or decide to partially or fully outsource can be many and you know best yourself what the reasons are. Maybe lockdowns and the war in Ukraine have made manufacturing in the Far East problematic both because of increased costs and decreased contract security, and the design department can't be moved from behind the Great Wall? Now you want to find out if the JM electronik design team can help you, and you want to find it out without wasting your time. You are looking for potential suppliers and comparing them. You want to check: in which stages we provide our services, what tools we have at our disposal, what references we have and what awaits you if you make an enquiry. You will find all the sorted information below. Check us out.
Working with JM elektronik gets rid of all these problems. Production in Poland, an EU and NATO member country, guarantees security. Our internal procedures ensure data security and the certainty that your products will not be counterfeited by design theft.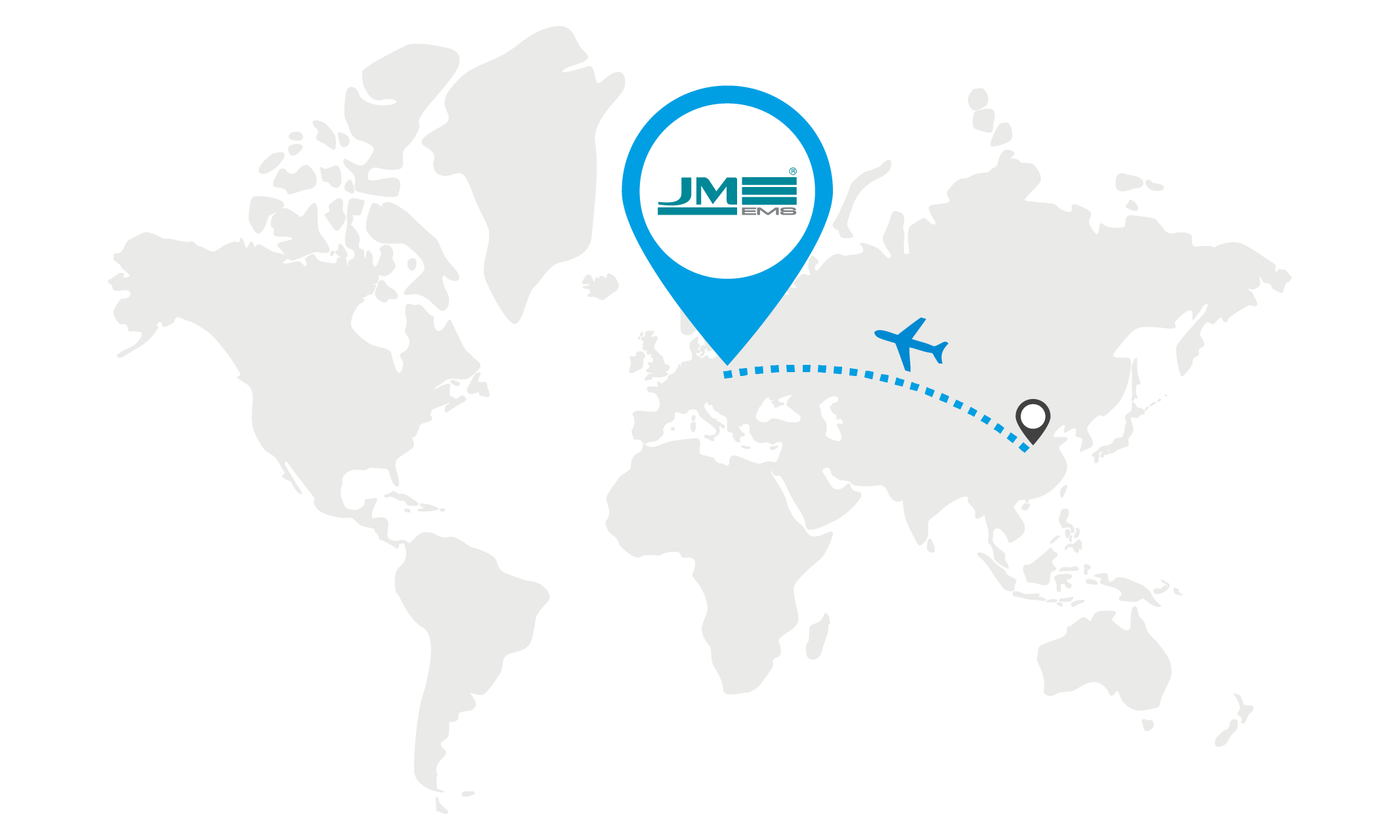 All services in one place
Outsourcing individual stages of electronics production to separate entities is problematic and causes the risk of missing deadlines. Dealing with paperwork takes too much time and inhibits the production process. Your employees spend hours on projects that are outsourced anyway. You are looking for a partner who will take on the entire burden of the service.
JM elektronik is a supplier of electronic manufacturing services with many years of experience. We have been outsourced by well-known and large Polish and foreign companies, a large proportion of which publicly recommend our services. We take responsibility for the entire process of creating electronics.
By working with us, you will be able to focus on what is most important for your business.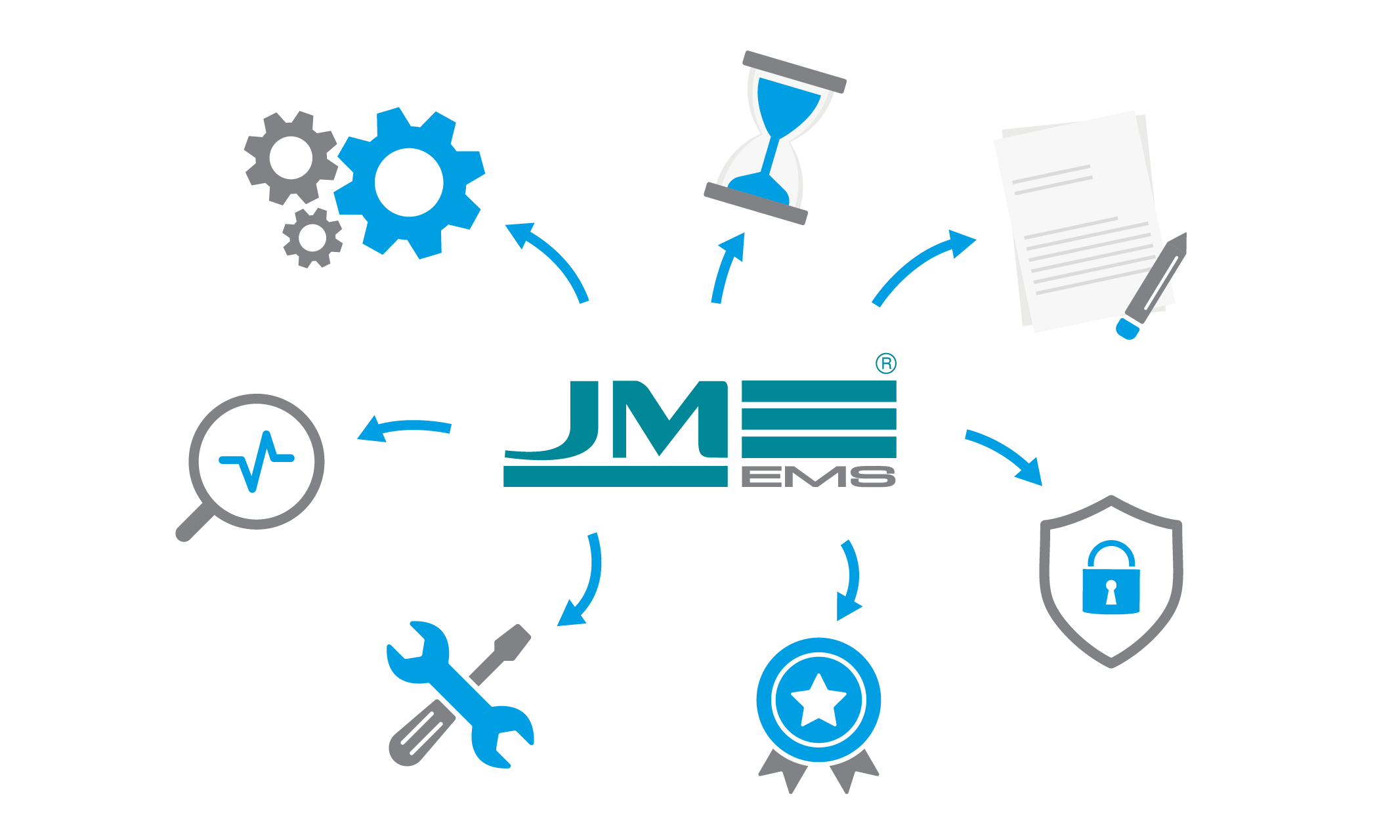 You have received a grant for a technology project and realise that this is the start of a journey worth taking hand-in-hand
Startups that have received funding to develop their project can be spectacularly successful. The awarding of a grant, however, only invites them to it. In practice, it is one thing to develop a concept for an application and another to design a device, build a working prototype, not to mention prepare for mass production. You can get lost on this road many times, so it is worth travelling it with the experienced team we put at Startups' disposal, together with all the technical and production facilities we have at our disposal. Together with us, you will maintain your grant budget! With us, you do not run the risk of expanding your project team for the limited duration of the grant after all.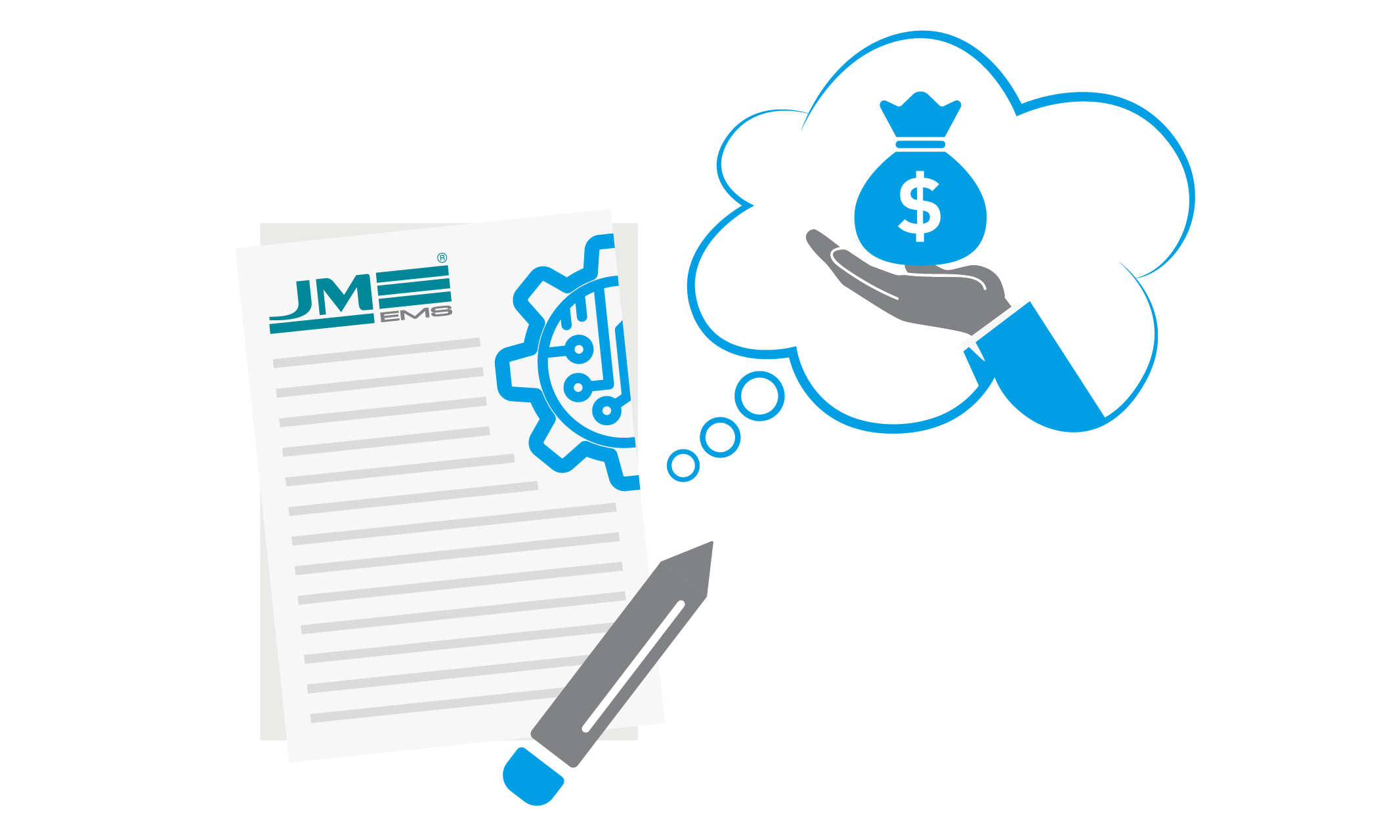 You have decided to build your own brand and now need to develop your own product quickly
You know the market and the products in it well and see an opportunity to do business by launching your own brand. You need to launch sales of your new product as soon as possible to position yourself in the segment. However, you don't have your own project team, or even if you do, you don't have the time to expand it because recruitment process is long and time is running out. You have a precise list of requirements and can show specific products from your competitors that at least partially fulfil them. You are interested in reducing the time to market as much as possible. This is exactly what we can help you with, as you can go smoothly and quickly through all the stages from design to mass production in one place. See how we do it.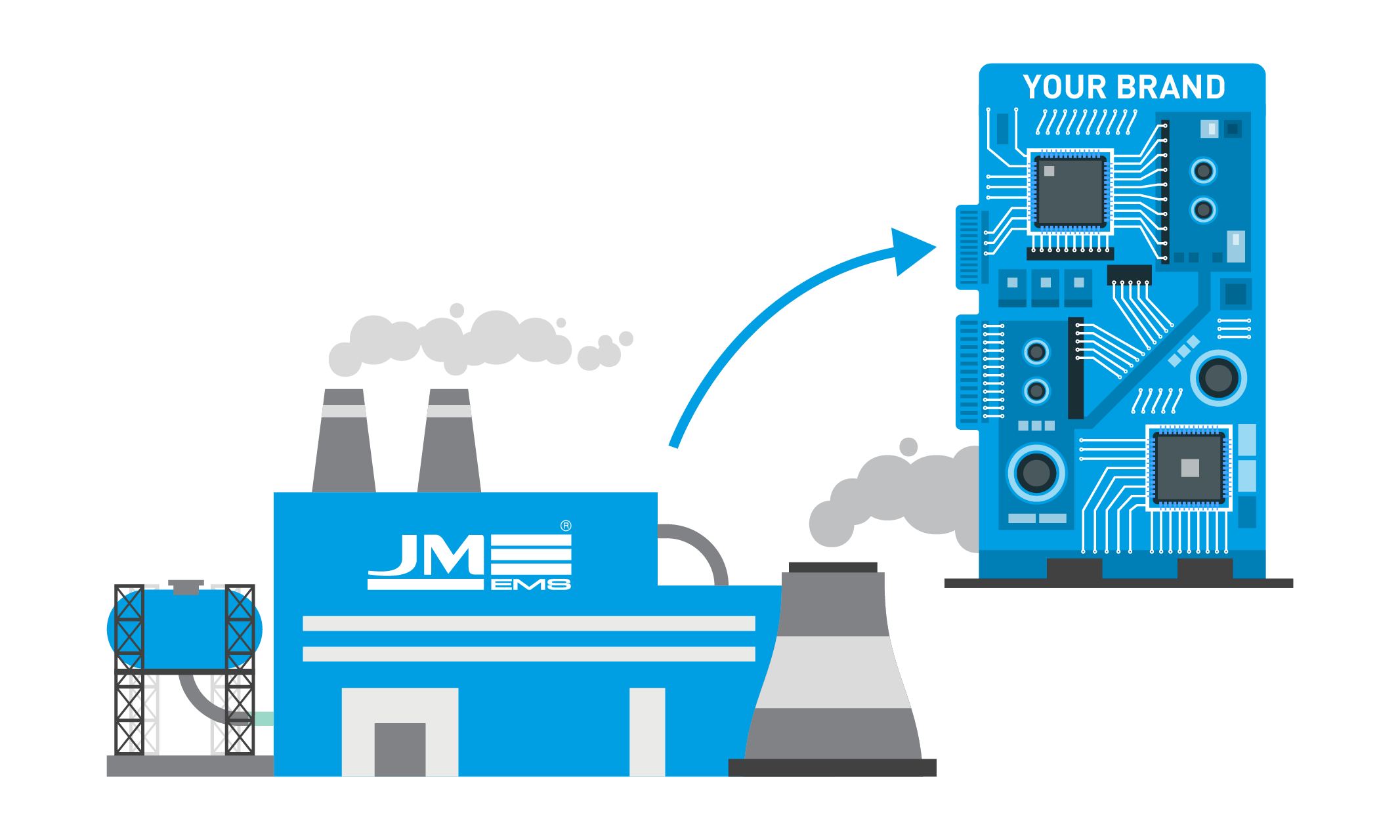 You are expanding your business or have invested in another company and now need independent engineering support
You have decided to invest in a Supplier or have purchased an entire company, and in the next step you have had to carry out redundancies or changes in remuneration, with which you have certainly upset the existing status quo. Now you are wondering about the security of your new business and are keen to reassure a reliable source that the design part is being implemented correctly. You're looking for independent engineering support, which you'll find with us. See how we work, what our resources and experience we have.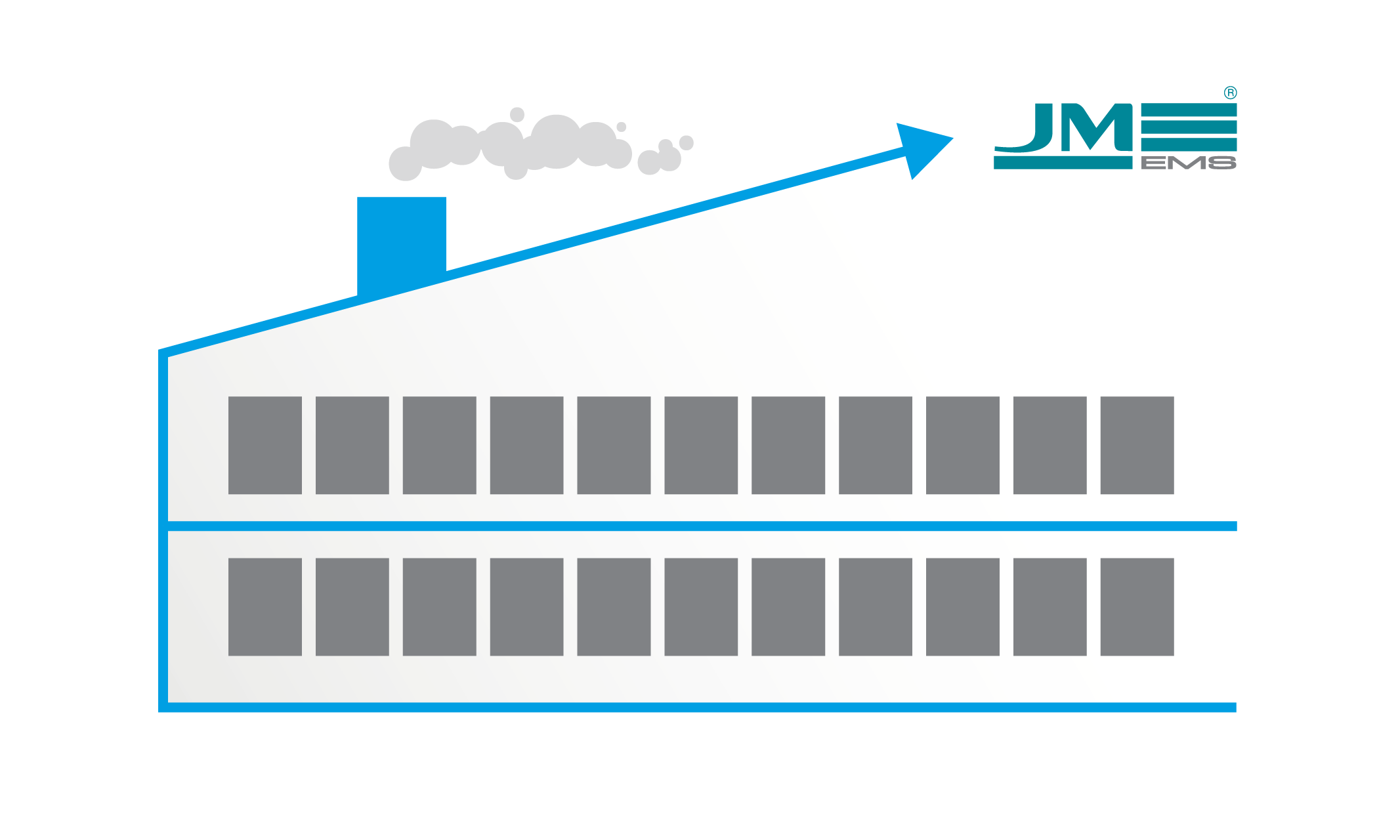 You are increasingly dissatisfied with the design agency you are working with and are starting to consider an alternative
You use the services of a design office, but unfortunately you are increasingly dissatisfied with the service. No one is necessarily to blame for this. Maybe your project used to earn more, or maybe the design office now has more important clients than you. All in all, you are waiting longer and longer for changes to be made, you notice that newer and newer engineers with less experience are being sent to work for you, but the invoices are not lower. We would be happy to consider alternatives with you and maybe even surprise you positively with new service areas, such as simplifying design processes, developing the test area or even carrying out electronic manufacturing sevices in one company, JM elektronik.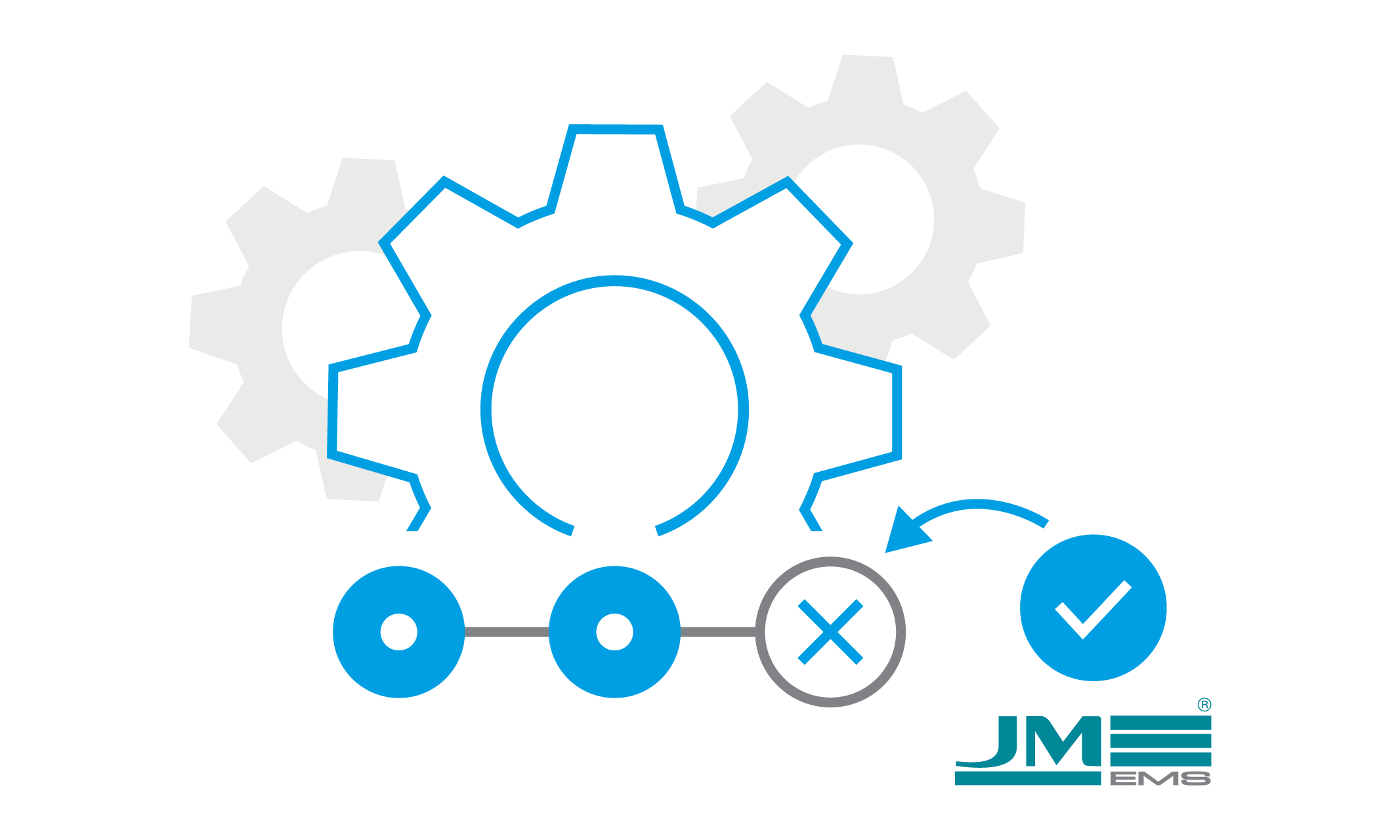 What awaits you if you make an enquiry
up to 7 days
Initial interview, signing of NDA, analysis of documentation creation of project guideline document.
up to 15 days
Development of feasibility study, material and production costing, NRE list; determination of project lead time, project pricing.
up to 10 days
Negotiation, confirmation of order, development of delivery schedule.
Don't hesitate, contact us immediately!