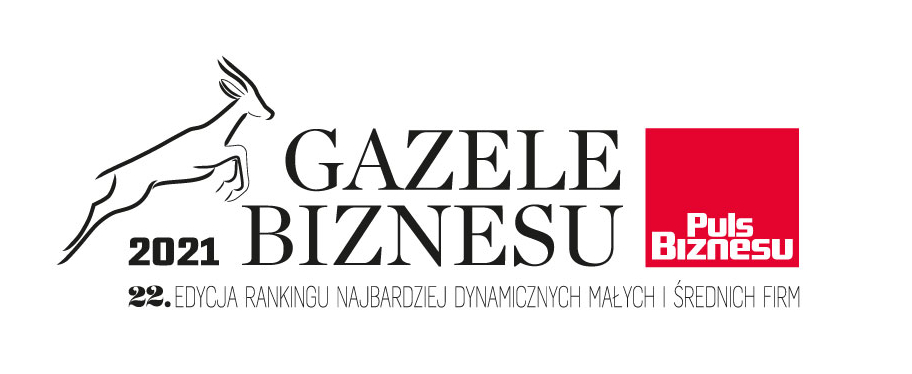 JM Elektronik awarded the title of "Business Gazelle 2021"
10 February 2022
We are very pleased to announce that JM elektronik received the title of Business Gazelle 2021.
Business Gazelle is a prestigious award granted by Poland's most popular economic newspaper. It is awarded to entities with the best turnover growth dynamics with profitability in the period of 3 years of awarding of the title of Puls Biznesu. It is one of the oldest and probably the most recognisable economic distinctions in Poland, awarded continuously since 2000.
This year's award is the 22nd edition of the Ranking of the Most Dynamic Small and Medium-Sized Enterprises.
Presence in the ranking means that the company belongs to the elite of small and medium-sized companies. It means that it can be trusted and has a recognised brand.