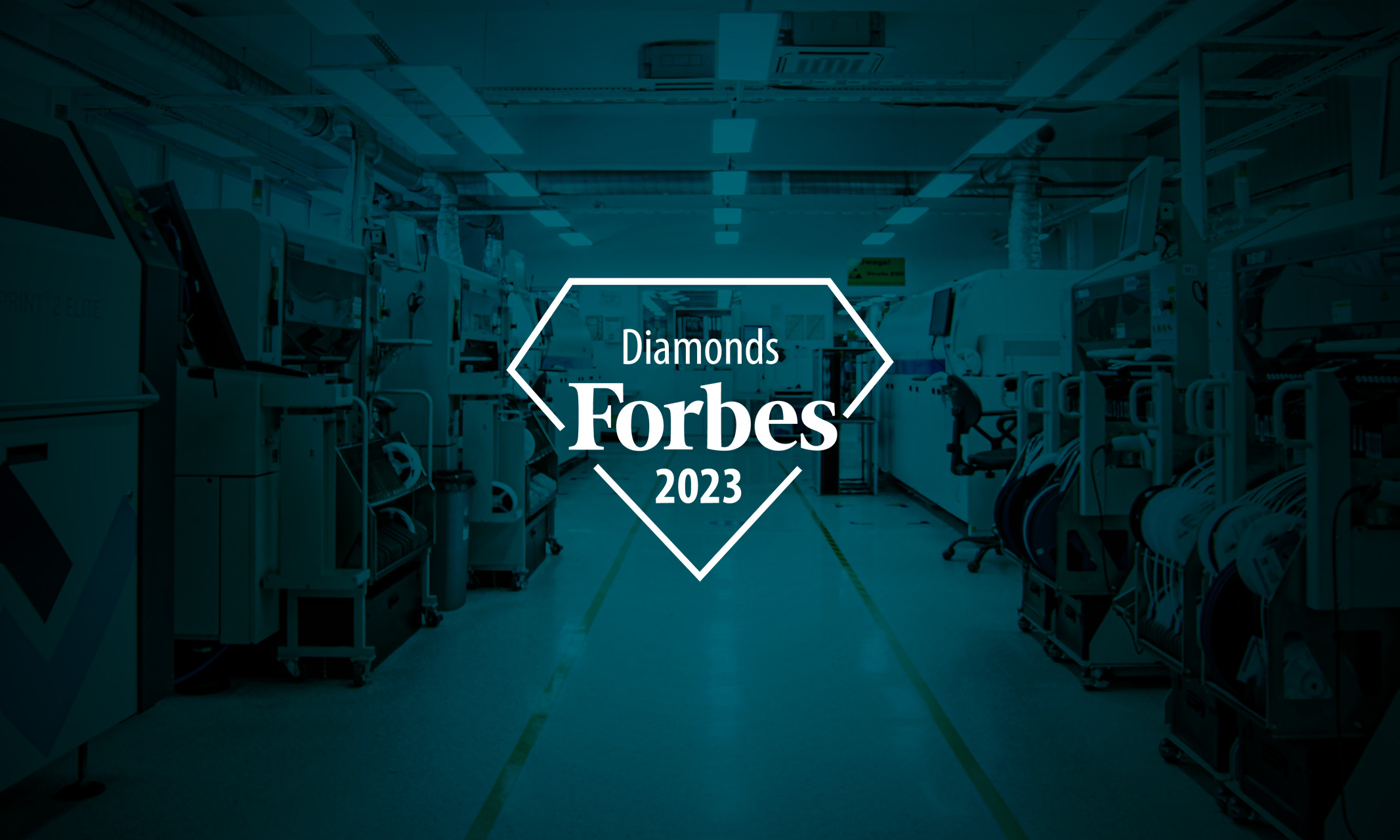 The Forbes Diamonds 2023 award goes to JM elektronik
8 March 2023
Forbes Diamonds is a prestigious business award. It is awarded on the basis of Dun & Bradstreet Poland rating.

The Forbes is an international biweekly magazine describing, among other things, the most important economic and business events. It is directed primarily to managers, businessmen and investors. The Forbes magazine is published in 45 local editions in the countries belong to the world largest economies; Polish edition has been published since 2004.

Dun & Bradstreet creates a list of the best-rated companies on the basis of company valuations from 2017-2021. The list includes companies with a positive financial result and a low cooperation risk. The ranking position is determined by the financial result and sales volume.

We are proud to annonce: JM elektronik is at the top of the prestigious group.
Only 11 electronics companies from the Silesian Voivodeship received the prestigious title of Forbes Diamonds 2023, and our company was ranked 4th.

Nowadays reliability of business parter is the highest value, and The Forbes Diamonds award is a confirmation for JM elektronik high reliability.