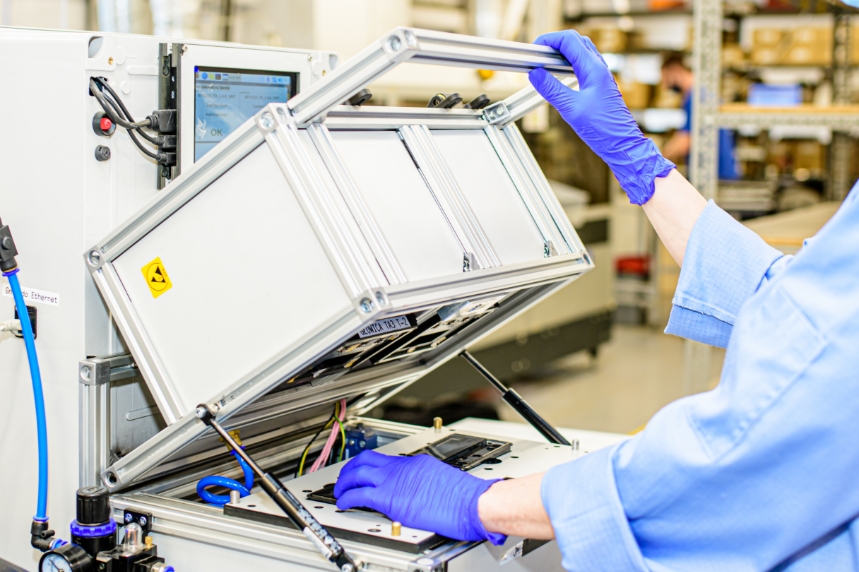 Automatic functional testers
8 November 2023
The quality declaration appears in the presentation of every company engaged in contract manufacturing. And, in fact, companies that carry out outsourcing of electronics assembly provide themselves with equipment used in quality control in the broadest sense, and implement appropriate procedures. However, if you dig into the details, you can clearly see significant differences in the quality control systems used.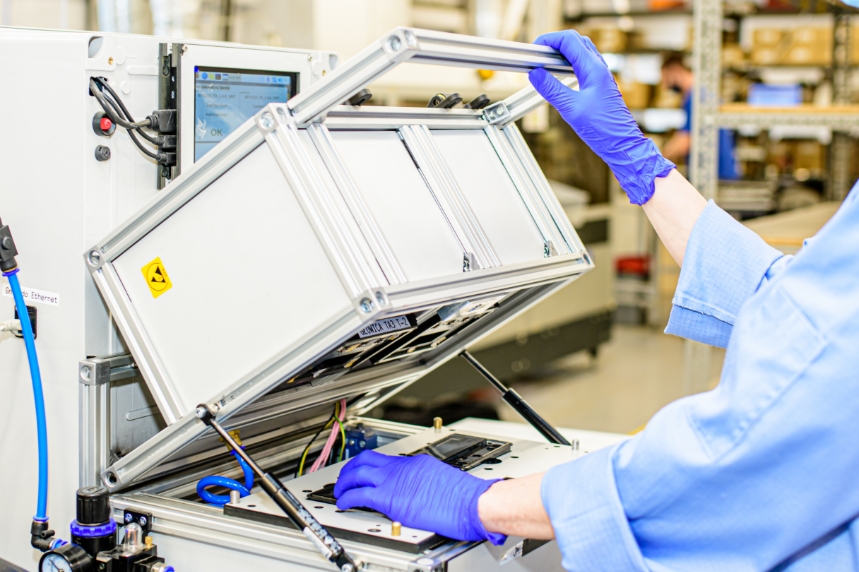 The quality assurance procedures include:
SPI for checking the correctness of paste application,
Automated optical inspection, also in 3D, aided by AI,
ICT circuit testers,
IT systems for recording production processes performing traceablility function based on 1D/2D code system,
Working in accordance with ISO/IPC certified quality management system
Improvement techniques and tools like 8D, FPA, PPAP, 5xWHY or Ishikawa Diagram,
Specialized training and knowledge sharing in organizations such as IPC.
But does all this give a 100% guarantee of efficiency within a certain range?
Meanwhile, faulty PCB assembly can lead to a serious loss, resulting in a repair cost many times greater than the potential profit from sales.
The highest guarantee of efficiency within the specified range is provided by a functional test of the device after final assembly. The procedure involves reproducing the duty cycle that the assembled board will perform in the final device and simulating the operation of the device, including, where applicable, physical operation using buttons/keyboards. The functional test thus includes both a check of the correctness of the electrical signals inside the board, and a check of the correctness of the response to the manual operation that the user will be dealing with. The automatic tester compares the test result with the reference result, thus detecting any deviations, whether they are caused by component defects, PCBA assembly, embedded software defects or final assembly errors. A properly designed test process and a built functional tester thus dramatically increase confidence that the assembled device is free of defects.
Building functional testers is undoubtedly a challenge beyond the standard competence of EMS companies. Simulating the operation of a variety of PCBA-controlled devices: motors, valves, heaters, pumps, sensors, etc., requires the craftsmanship of a highly trained team of electronics engineers, mechatronics engineers and programmers, so only the best contract electronics manufacturers can handle functional testers.
For example:
reading data from a display may require a camera armed with AI,
reproducing finger pressure – designing pneumatic actuators,
simulating operating conditions – 3D printing of sockets, a range of bed-of-nails and fixtures,
and on top of all this, the whole thing must be supervised by a program that will perform all the necessary operations in the shortest possible time.
The actual operation of the device is checked by a test lasting tens to hundreds of seconds.
Benefit from our experience in building an automatic functional tester for you! We offer a testing service as an extension of the EMS services we provide, but also the possibility of developing only a test automaton, which we will deliver to you. We are also open to providing automated tester services under outsourcing.
Our engineering team has many years of experience in building automatic functional testers. Thanks to this in our company, we have significantly increased the efficiency of testing, eliminated incorrect concepts, improved ergonomics and data security, and introduced many innovative capabilities for advanced analysis.
If you need a guarantee of top performance – take advantage of our experience.
Contact us and if you require it, let's sign a non-disclosure agreement. Based on the information provided to us, we will propose an automated functional tester concept for you.
Implementing an automated functional tester offers a dramatic reduction in business risks – so it's easy to justify the costs incurred and see a return on investment by reducing the risk of delivering defective products to the market. If you are our current customer or are considering moving production to our company then we will do our best to make the design of an automatic functional tester as affordable as possible for you.